Please Join and Support Us
The Summerville community is a special one, filled with people who care about their Town, whether they're fifth-generation Summervillians, or people who fell in love with the Town on a visit and made the decision to make it their home. We would never have been able to purchase more than twenty pieces of sculpture (and counting!!) to give to the Summerville community if we didn't have a remarkable assemblage of residents and community-minded corporations here.
If you would like to be part of the team that brings public art to Summerville – and other spots in the Lowcountry and South Carolina – please invest in Sculpture in the South! Whether it's a little or a lot... "one chunk," or portions spread out over a number of months, or an amount given monthly... you'll know that you're bringing art to people who might never step into an art gallery or a museum. And you'll know that your gift truly made a difference that will last for generations to come.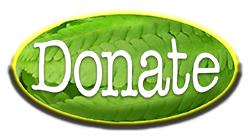 The Donate button will open our "Giving Portal" in a new page.